News — 13 November 2023
Free Electrons Start-up of the Year 2023
Granular Energy named the winner out of 519 start-ups from 75 countries after a multi-stage, multi-week evaluation process judged by 7 of the world's leading energy utilities.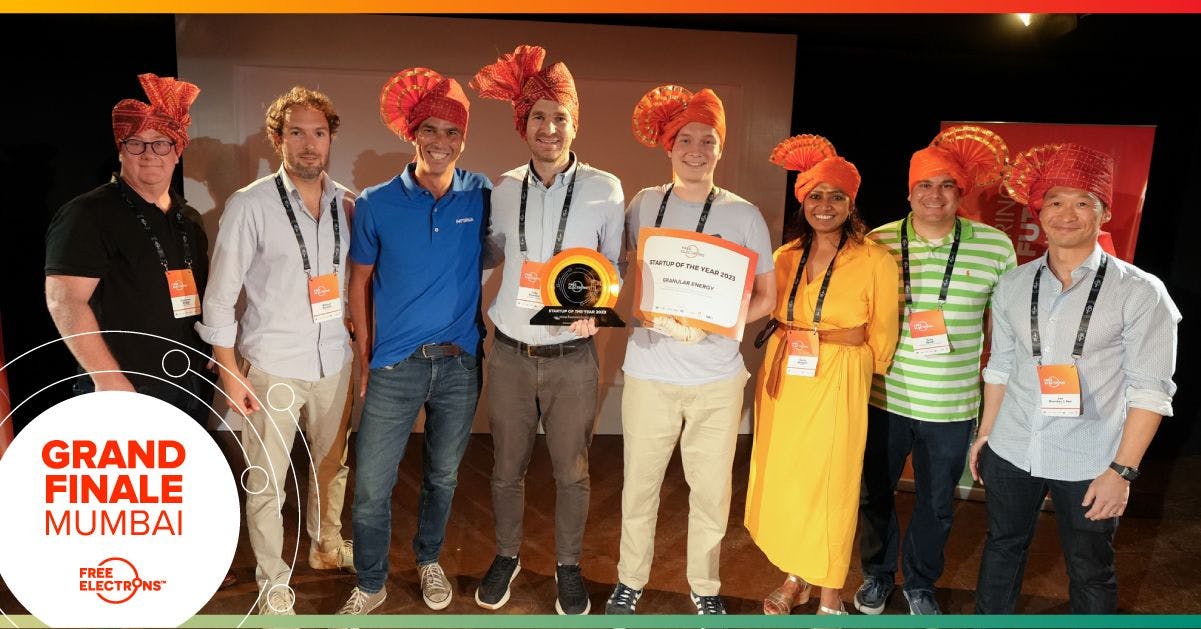 Free Electrons is the world's largest program for energy start-ups. Each year, hundreds of start-ups apply to join the program for the chance to work alongside leading energy utilities from around the globe (AEP, CLP, EDP, E.On, ESB, Hydro Quebec and Origin Energy) to deliver cutting edge solutions and co-create the future of energy. The program focuses on working together to pilot projects, commercially deploy products,  facilitate investment opportunities, learning and development.
The program includes a series of modules held across the globe (physically and digitally), where startups work closely with the utilities, local accelerators and mentors to refine their company's solution and explore options to jump start their company's growth.
Each module is structured to facilitate ongoing conversations between startups and utilities to refine value propositions, seed pilot projects, and explore investment opportunities.
In 2023, after a rigorous selection process from 519 applications, 15 start-ups were selected by the utilities to attend in-person modules in Sydney and Mumbai. At the final awards ceremony in Mumbai on October 19th, Granular Energy was surprised and delighted to be named the overall winner of the 2023 program - the Free Electrons start-up of the year. We are incredibly grateful for this award, particularly because all the other 15 start-ups were truly inspirational, developing game-changing technologies for the future of energy.
Applications for the 2024 program are now open, so if you are an energy startup we cannot recommend it highly enough!
Check out the link below for a video of the Grand Finale in Mumbai: