News — 30 October 2023
Good Energy launching hourly renewable energy matching for all business customers
Good Energy is combatting greenwash as the first UK supplier to provide transparent time-based energy matching to all of its half hourly metered business customers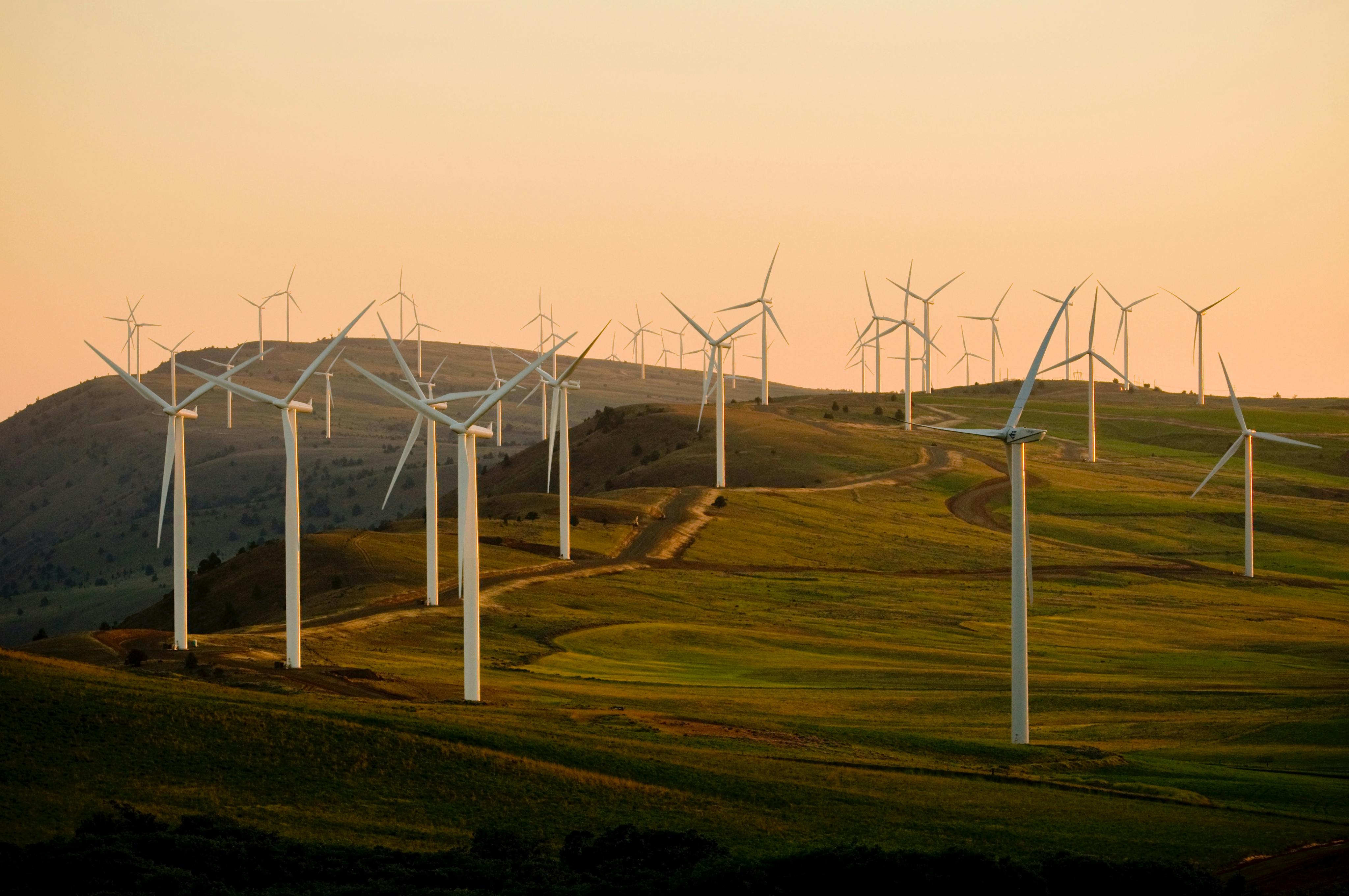 Clean electricity company Good Energy is launching time-based energy matching for its business customers, showing them how their usage coordinates with the power produced by the company's renewable generators on an hourly basis. The new service will provide customers with 24/7 'carbon free energy' data, paving the way for new levels of transparency in carbon reporting and enabling business' to shift when they use energy to reduce their emissions.
This will be the first time a UK energy supplier has launched such a service for all of its business customers and Good Energy is offering it as standard at no extra cost.
The company is working with software providers Granular Energy to match its business customers' usage with the output of an unrivalled portfolio of nearly 400 renewable generators across the UK. Good Energy plans to grow this to the full community of over 2,000 generators from which it procures power in the next 12 months.
Having previously trialled the Granular Energy platform with circular fashion manufacturer Teemill and Bristol based inland surfing destination The Wave, a larger pool of Good Energy customers including the The Soil Association and natural skincare brand Haeckels will be trialling it from the end of October. The service will then be rolled out to all half-hourly metered business customers, including South Coast attraction Brighton i360, before the end of the year.
The move means that Good Energy's larger business customers, which use around a quarter of a terawatt hour of electricity in a year (equivalent to around 92,000 households), will be able to track how their usage is matched with the output of the energy supplier's renewable generators on a half-hourly basis. This provides an extra layer of transparency on their carbon emissions than the REGO (Renewable Energy Guarantee of Origin) certification system, which works on an annual basis. Businesses can then use the insights to inform how they shift their energy demand and consequentially lower their carbon impact.
As part of its trading strategy Good Energy has long matched its customer demand volume with the power it procures from the renewable generators it contracts with on a half hourly basis, consistently achieving matching of over 90% in 30-minute intervals across the year. However this is the first time customers will have visibility on how their power is matched to this level of granularity.
Good Energy customers will now have the assurance that their usage is matched to genuine renewable generation to 100% on an annual basis, as well as over 90% on a half-hourly basis at a Good Energy portfolio level, with larger business customers able to see their individual hourly matching via the platform.
Tom Parsons, Sales and Origination Director, Good Energy, said: "Our business customers were already getting the greenest supply product on the market, as their electricity usage is 100% backed off with power purchased direct from our renewable generators. Now we're taking this a step further by providing their hourly data matched with the output of those generators, giving them a much truer picture of their carbon impact and allowing them to focus their investment decisions on activity that will genuinely reduce their carbon footprint.
"Good Energy has long been critical of the REGO system, which allows suppliers buying brown power to trade certificates in an annual window in order to claim they offer '100% renewable electricity'. Everyone from the Department of Energy Security and Net Zero to the UK Green Buildings Council has recognized this isn't satisfactory, but system reform doesn't seem to be forthcoming. So working with Granular Energy, Good Energy is taking the initiative to move things forward and start combatting greenwash."
Toby Ferenczi, CEO and Co-founder, Granular Energy, said: "Time-based energy matching is the obvious next step in how we source renewable power, with the potential to revolutionise how businesses approach their carbon accounting. As more renewable output is sourced in this way, we should start to see not only businesses incentivized to shift their demand to times of oversupply, but developers incentivized to build the tech we need to fully decarbonize our energy systems."
"Good Energy is the perfect first partner to launch our product within the UK because they have been trading energy in a similar way for years, have a large and varied portfolio of generators and savvy carbon conscious business customers."
About Good Energy www.goodenergy.co.uk  
Good Energy is a supplier of 100% renewable power and an innovator in energy services. It has long-term power purchase agreements with a community of more than 2,000 independent UK generators, is the UK's largest voluntary administrator of the Feed-in-Tariff scheme and offers solar and heat pump installations.     
Since it was founded 20 years ago, the company has been at the forefront of the charge towards a cleaner, distributed energy system. Its mission is to power a cleaner, greener world and make it simple to generate, share, store, use and travel by clean power.  Its ambition is to support one million homes and businesses to cut carbon from their energy and transport used by 2025.   
About Granular Energy https://www.granular-energy.com/
Granular Energy is a start-up providing solutions for sourcing for electricity suppliers and corporate consumers to facilitate the transition to clean supply. Granular Energy's mission is to pave the way to a carbon-free electricity system.
Granular Energy's fast-growing team of expert professionals, with backgrounds in energy and financial markets, spans over 5 countries. Granular Energy is also the Free Electrons 2023 Startup of the Year, the world's largest open innovation program focused on bringing disruptive energy innovations to life.